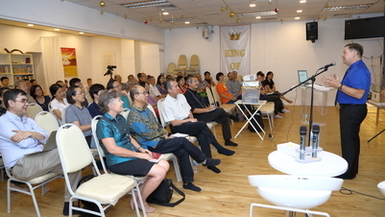 On 22 March 2017 in Kuala Lumpur, around seventy people from various churches and para-church organisations participated in a talk entitled "The Global Church Landscape: Trends in global Christianity, religion, & mission." Despite the usual congestion in traffic on a weekday evening, many turned up early and the programme commenced on time. The talk was organised by AsiaCMS in collaboration with Asia Gateway,
Seminari Theoloji Malaysia
, and the Malaysian Center for Global Mission.