15 Mar

'Missional Spirituality' seminar in JB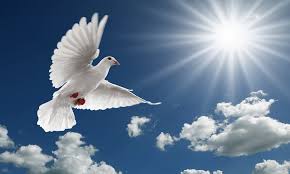 AsiaCMS and Asia Gateway, in collaboration with Spiritual Formation Institute (SFI), will be jointly offering a seminar on "Missional Spirituality" in Johor Bahru on April 30.
AsiaCMS executive director Dr Tan Kang San and AsiaCMS training director Lee Loun Ling will be conducting the seminar, with SFI director Dr Alex Tang as the facilitator. 
Time: 9am to 2.30pm, Saturday, 30 April 2016
Venue: Holy Light Church
1, Jalan Gertak Merah
80000 Johor Bahru
Cost: RM20 inclusive of refreshment, lunch and seminar materials.
For enquiries and registration, contact Sister Grace Soon at 07-2243285 or berea@hlce.org.my
SEMINAR DESCRIPTION
Mission spirituality is the experience of God, lived as Christ-centred persons in community, through the power of the Holy Spirit for witness and service, as we participate in God's mission of transforming the whole creation.
In this seminar, we will introduce the concepts of "Five Marks of Mission" and "Mission Spirituality" and explore how missional spirituality and lifestyles can contribute to the growth of God's kingdom over every aspect of family, local church and Asian society.
We will conclude with the biblical concept of "prophetic leadership" that enables local churches to engage with some of the challenges in Malaysian society today.
The seminar is designed for Christians interested in how to "live the abundant life" (John 10:10) through skilful means (Ecclesiastes 10:10), which result in a more wholesome discipleship in non- Christian contexts.
About the lecturers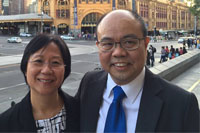 Tan Kang San is the Resident Trainer and Chair of Asia Gateway. He is also the Executive Director for AsiaCMS, a training network of Asian mission movements.  Formerly, Kang San was Head of Mission Studies at Redcliffe College, UK and Director for Mission Research with OMF International. (1990-2010). Kang San obtained his Doctor of Ministry in Missiology from Trinity International University, USA, and his PhD in the area of theology of religions at Aberdeen University.  His writings and research areas include Cross Cultural Theology, Interfaith Encounters and Asian Studies. He is Consultant for World Evangelical Alliance on Interfaith Issues, and Senior Advisor for Lausanne Movement on Buddhism.
Lee Loun Ling is the Acting Dean of Asia Gateway and the Training Director for AsiaCMS.  Formerly, she was Lecturer and Director for Asian Studies at Redcliffe College, UK, specialising in Chinese Peoples and Worldviews. Previous to that, she spent five years as a pastor at Grace Singapore Chinese Church and 19 years with OMF as China Co-ordinator, mission mobiliser and trainer.