08 May

Walking the Path to servanthood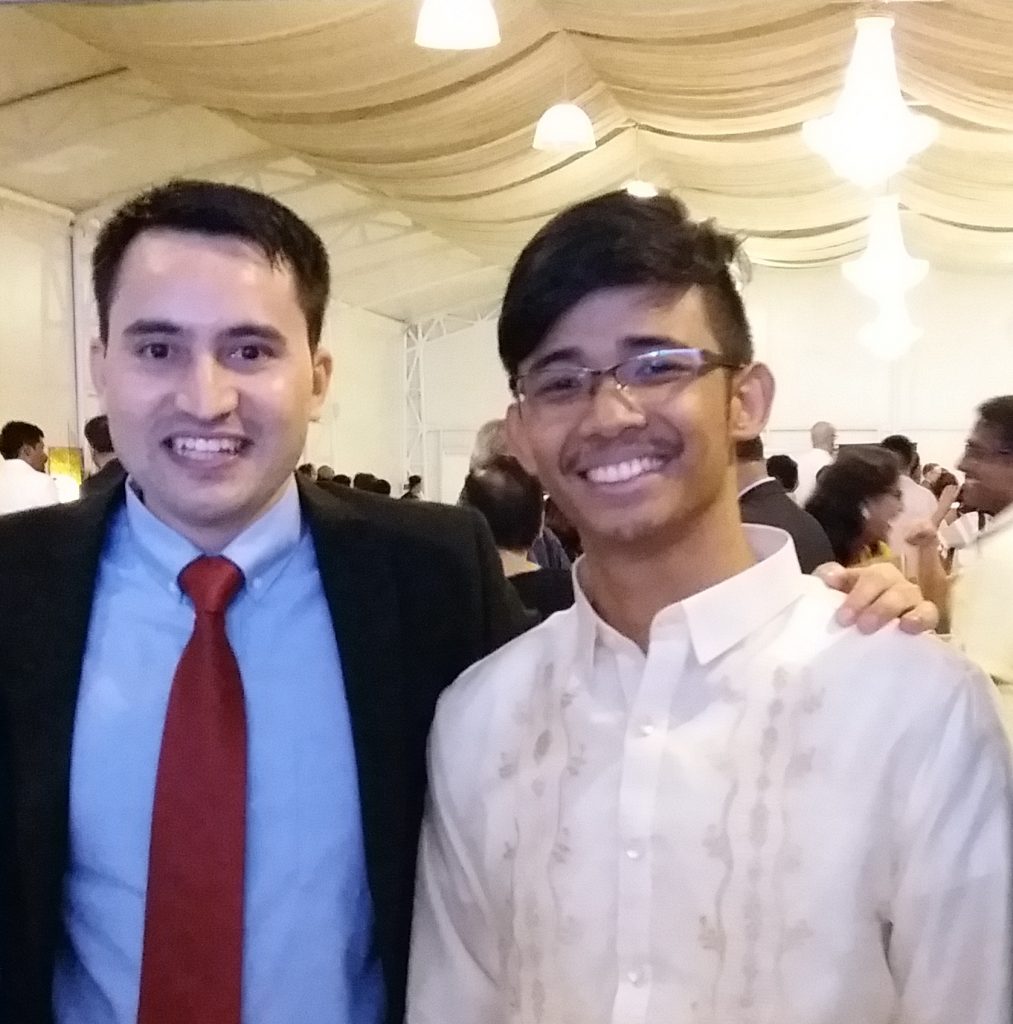 Kumar & Hoshea
Three years ago, Hoshea Felix began a new journey at the International Global School of Leadership (IGSL) in Manila, Philippines. He was only in his early 20s and the youngest student in his batch. In that same year, the Philippine Campus Crusade for Christ commissioned him as a missionary, which in itself was a testament of God's call and faithfulness in Hoshea's life.
Despite his young age, he passionately pursued God's call for his life and relied on God's grace every step of the way. During Hoshea's time at IGSL, Kumar Aryal (Director, Life Mentoring) and Kats Aryal (Faculty, Leadership Studies), both who are AsiaCMS' Co-Mission Partners, mentored and taught him, respectively…
Kumar and Kats watched Hoshea grow and mature, as he continually sought God to mould him. He once said, "The path to becoming a better servant never ends. God's affirmation is overwhelming. His call is always sure."
Throughout his time at IGSL, Hoshea remained steadfast in his pursuit of God and remained dedicated to his call. In the course, God has not only blessed his journey but also led him to his life partner to minister alongside with. Hoshea finished well and received the Great Commission Award for multiplying disciples that reached up to four generations.
Just last month, Hoshea graduated from IGSL and has now been invited together with his wife, Charis to join the faculty team of IGSL. He was also commissioned to become the Lead Pastor of his local church. Truly, when God calls, He enables and equips. In the end, serving and following the Lord is still a work of His grace and for His glory. As Hoshea's earnest prayer goes, "Lord, let me be the pastor, Bible scholar and missionary that You want me to be. Make me a better servant, like Your Son Jesus Christ."
If you'd like to know more about Kumar and Kats' ministry at IGSL and what they do as our Co-Mission Partners, click on their profile at: 
https://asiacms.net/wp-content/uploads/2017/09/CoMP-Profile_KumKat.pdf