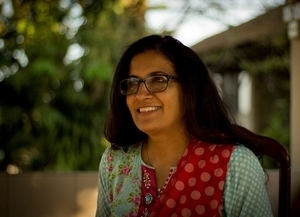 18 Mar

Towards Transformation and Rehabilitation

This past quarter, Anila's work at IBTIDA Drug Rehab resulted in an amazing story of rehabilitation. A young man, aged 20, who was under treatment for alcohol, heroin and methamphetamine addiction, experienced the transformational power of God.

Krish (not his real name) began using drugs at the age of 14 during his school. He also used to sit with his uncle and elder brother at a liquor store, which was a family business. As such, he became overly familiar with drugs and alcohol from a very young age.

When Krish arrived at IBTIDA 5 months ago, he immediately became one of the more active members. He participated fully in activities, openly shared his true feelings during discussions, and began taking a keen interest in Bible study. In the course of his most recent treatment, he shared that he was feeling something different during prayers meetings and in bible sharing groups.

This is both amazing but difficult for Anila and the team because their main area of concern is to provide drug detoxification and rehabilitation without medicines; conversion is not their purpose. Nevertheless, they see the work of God in Krish and have now recommended a counsellor to guide and disciple him on how he can better understand Christian teachings.

Please Pray:
For the drug addicts who are undergoing rehabilitation at IBTIDA and also for their families. Pray that as they heal and break free from the clutches of addiction, they also experience the transformational power of God's love;
For all the Staff who work with the addicts and provide them with care and guidance;
For families who are suffering from drug addiction in their midst;
For the students who are suffering from drugs problem in schools, colleges and universities;
For additional funding, sponsors and partnerships for this work.