15 May

A Hunger to Learn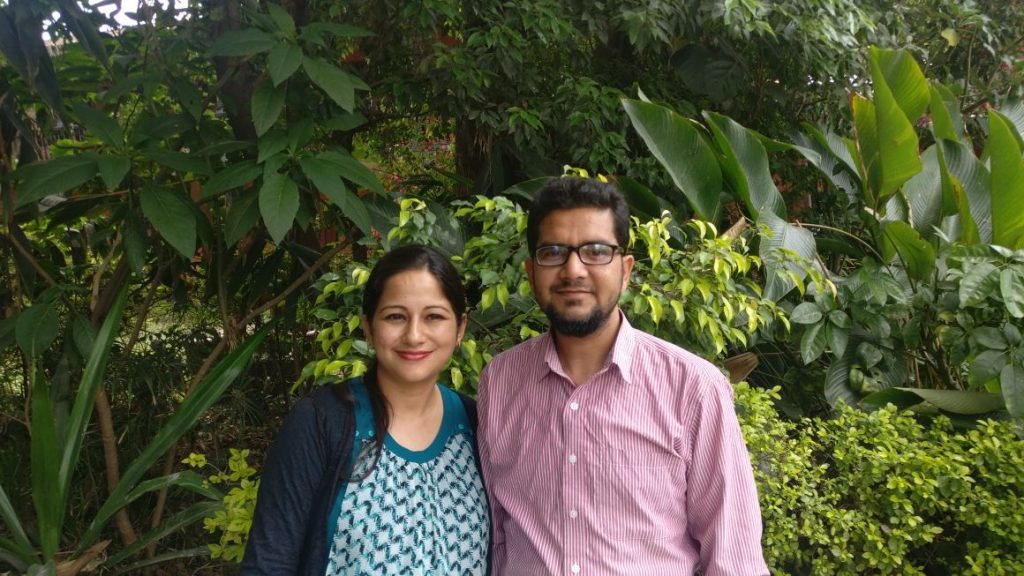 God is always at work; He is always changing circumstances that may seem impossible to us and stirring hearts that may face the most challenging situations. Ashish and Karuna, our new Co-Mission Partners, are witnesses to God's faithful hand in their ministry, as they teach various Diploma, Bachelor and Master theological courses at the Nepal Theological College (NTC), as well as other neighbouring bible colleges.
In the past few months, both Ashish and Karuna have been increasingly heartened to see God using their skills and ministry to mould others. They see a deep hunger to learn God's Word in every place they teach…
Ashish recently had an encouraging encounter with one of his students, who was determined to complete his M.Div. course, despite the struggles in his family and finances. The student, who has to take care of his ailing father, had no choice but to start learning his father's profession as a tailor to sustain and provide for the family.
Instead of setting aside his theological studies or taking a break to work and make ends meet for his family, the student chose to pursue both. Each day, he travels over one and half hours to attend his classes at NTC. God has been stirring his heart with a hunger to learn the Word, despite the challenges at home. The student's enthusiasm is nothing short of inspiring.
Karuna has also been witnessing God move amongst her students. Aside from her teaching engagement at NTC, Karuna also teaches a counselling course at a training centre in Kathmandu and in March this year, she tutored a Diploma in Mental Health (DPHM) course, organised by the Elijah Counselling and Training Center, in Lalitpur and United Mission Hospital Tansen, Nepal. This is a counselling training for pastors, leaders and those involved in hospital ministry.
After the DPHM course she taught, Karuna received positive feedback from her students, who say that they are now able to use the skills they learnt when dealing with people at the hospital daily. In fact, many doctors have begun referring patients to these students for counselling! This in itself is a testament to God's move, as counselling is rather new and not really embraced by society at large in Nepal. But God is changing circumstances and the field of counselling is slowly beginning to impact the churches and society in this nation.
Please Pray: For the ministry of Nepal Theological College. Plans are underway to start their own Master of Divinity programme beginning in July 2018. Pray that God would bring more people to study His word.
If you'd like to know more about Ashish and Karuna's ministry at NTC and what they do as our Co-Mission Partners, click on their Profile at: asiacms.net