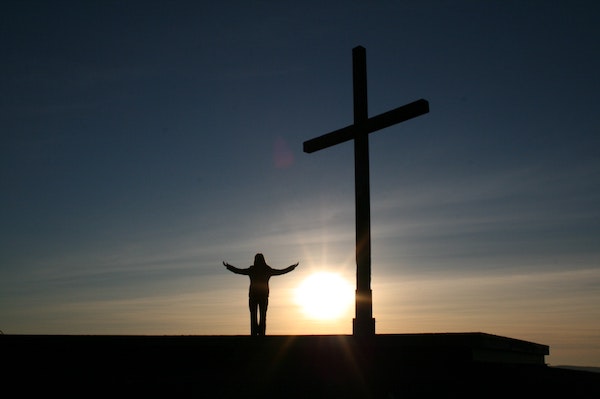 25 Sep

RECONCILING AND RECONNECTING OUR IDENTITY IN CHRIST

By Karuna Sharma

A core aspect of missions is Reconciliation and Reconnection to our Identity in Christ. From the beginning, human beings have brought disorder to God's creation; the relationship of oneness with God was broken with an adverse effect on mankind. As a result, the world has deviated from God's perfect plan. People are struggling to re-establish the broken relationship and live according to God's plan. Destruction, conflict, hatred, injustice, fear, and war are all contrary to God's original intention for creating humankind.

There is a spirit of destruction invading the minds of people. Many cover themselves with the blanket of suffering and pain, and hatred, injustice and fear have become their friend. God's whole purpose of creating men and women in His likeness was for us to root our identity in Him – so that we not only know who God is but also know who we are in Him. In other words, understanding self by understanding God.

However today, many Christians are not able to understand their self-identity through God's. As a result, the whole concept of reconciliation and reconnection is shattered and has led to various conflicts, clashes, hatred and battles. When a person lacks to understand the vertical and horizontal dimensions of relationships, including reconciliation and reconnection with God, self and others, then the core understanding of mission is mislaid.

I believe self-identity brings reconciliation and reconnection through humility. Ephesians 2:1-10 says, our identity is determined by God. As the verse says, "I have been crucified with Christ and I no longer live, but Christ lives in me;" our identity in Christ brings the true identity. David Bennett, a psychologist and the author of 'The Gift of Being Yourself' rightly says that identity is what we experience ourselves to be or what each of us carries within.

Therefore, as a Christian, my self-identity should reflect whom Christ is. In other words, who I am, refers to what God has done to me because identity has to do with how a person views and values themselves, in light of what they do or how people see them. Unless we are able to understand who we are as a person in Christ Jesus, we will not be able to share in the ministry of reconciliation and reconnection. The holistic mission of reconciling and reconnecting to self, others and God is the mission of God, and it is He who has called us as ambassadors of reconciliation in a broken world (2 Corinthians 5:17).

We need to be assured that reconciliation, reconnection and restoration are all God's initiative through Christ (Colossians 1:19) and we are participating in God's mission by being transformed from our self-identity to God's identity. Hence, we should help people to transform their identity to be rooted in that of God's, in order to reconcile and reconnect with the broken world. We need to remember who our Father God says we are because it is only in Him that our true identity is found.

Karuna Sharma is our Co-Mission Partner based in Kathmandu, Nepal, together with her husband, Ashish. She serves as a Faculty at the Nepal Theological College, Kathmandu teaching MDiv, BTh and DTh courses, and is also a counsellor for female students at the college. Karuna is currently a Doctoral candidate in the area of Counselling, focusing on marriages amongst Christians in Nepal. She is the first Christian woman in Nepal to pursue her PhD within Christian studies.