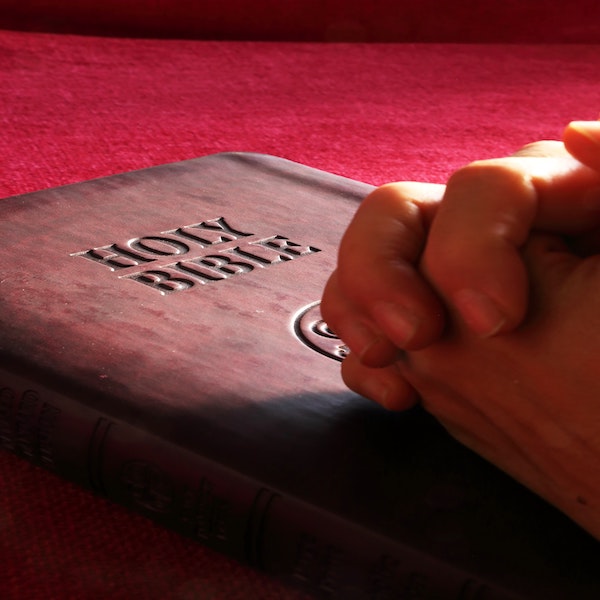 07 Feb

Intercessory Prayer – Foundational to God's Mission

Ephesians 6:18-19
"…praying at all times in the Spirit, with all prayer and supplication. To that end, keep alert with all perseverance, making supplication for all the saints, and also for me, that words may be given to me in opening my mouth boldly to proclaim the mystery of the gospel…" (ESV)

One of AsiaCMS's goals for 2019 is to recruit an additional 2,000 prayer partners – Christians who will faithfully pray with and for us, for our Co-Mission Partners in the field and for the projects that we are involved in. Why? God's mission can be very diverse, involving a wide range of activities, but in all of it, there is one constant – we need God in it. Unless God is in it, our efforts might well be in vain.

Expanding on some of the whys in our appeal for prayer partners:

God's mission involves spiritual warfare.
The Apostle Paul portrays the Christian life and service as spiritual warfare that involves unseen spiritual forces (Eph.6:10-20). This requires the Christian to put on the full armour of God (v.12-17). He then concludes by exhorting his readers to pray, but not without appealing for their prayers – for his own work in God's mission (v.18-20).

God calls His people into mission through prayer.
God called Barnabas and Paul during a season of communal prayer (Acts 13:1-3). That launched an unprecedented journey that saw Christ proclaimed in cities, where He was previously unknown, and the emergence of completely new faith communities in those regions. Effective mission workers are often characterised by a deep sense of divine call to their God-given vocations. It provides a tenacity which enables them to persevere in the hard realities of God's mission, labouring through the many personal and work challenges.

The Holy Spirit empowers His people for mission through prayer.
The Holy Spirit empowerment experienced by the first disciples as they prayed together (Acts 2) is a pattern to be repeated – in the Acts narrative, and in today's world. Holy Spirit empowerment sharpens our natural abilities, accelerates our learning curves, and at times, bestows unimagined new skill-sets. Mission workers serving in a world of fast-changing realities and challenges need that Holy Spirit empowerment in the form of divine creativity, heightened capacities and new configurations of skill-sets.

People in mission often need divine protection.
In many of the places where AsiaCMS has a footprint, the mere fact that you belong to a minority faith immediately subjects you and your loved ones to second-class status, prejudices and economic disadvantages. In some places, the dangers of physical abuse and even loss of life are constant realities. These dangers are doubly magnified for local Christians engaged in God's mission. In times of crisis, foreign mission workers can choose to leave, but local Christians and mission workers bear the brunt of the storm.

Diverse missional threads are brought together through prayer.
Effective missional initiatives are seldom if ever achieved through the efforts or abilities of any single organization or individual. AsiaCMS is now working on a country-specific project to help churches shift their missional paradigms and practices, in order to accelerate indigenous missions. But for it to work, it requires the coming together of partners that span different countries, cultures, organizations, denominational affiliations, and skill-sets. Only God can bring together, meld, and synergize the diverse parts into a united initiative; one larger than the sum total of its individual parts.

Resources for mission are released through prayer.
Funding is always an obvious need because mission workers and projects need to be supported, and bills need to be paid. But missional endeavours take quantum leaps in effectiveness with the right personnel – those with the appropriate attitudes and skillsets. Resources in the form of quality training and access to people in positions of power and influential social networks also make for increased effectiveness in mission.

I deeply resonate with John Wesley's statement – "God does nothing but in answer to prayer." Regular intercessory prayer for us and for others engaged in God's mission are not mere words. They are as incense that rises into heaven's throne room, making a crucial difference to us, and for God's mission on earth.

Peace and Grace,
Rev. Dr. Chan NamChen
---
We believe your prayers can make a crucial difference. Several of our mission partners serve in locations that are sensitive – from a political and religious perspective. This makes prayer for them all the more necessary.

However, we live in a world that is digitally connected – information that falls into the wrong hands can create unnecessary blocks to what our mission partners are trying to do, and at its worst, can harm and endanger individuals.

This is why we really need you to walk alongside us in prayer, and yet at the same time, we need to be careful in the communication of our information. Thus, those we recruit as prayer partners and added to our email list are by recommendations and screened by people we know.