01 Jun

Empowering women through training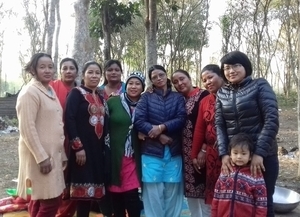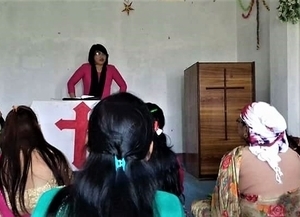 In Nepal, leadership positions are dominated by men. Even churches outside of the main cities are not spared this trend. Given this scenario, we thank God for sustaining us to train and equip women from various denominations throughout the country.
The participants travelled for two days and some walked for 12 hours to catch the bus to come to the training centre. Many participants are the wives of church leaders, but had never set foot into a bible training centre. It was their first opportunity to be trained and equipped for mission work.
One of the students, Kamala Shrestha, said that in the past her husband had abused her and made her feel she was worthless and a curse to the family. But the training has restored her self-esteem and confidence.
Before an audience of invited guests at her graduation, Kamala testified that the training has given her the belief that women can do great things for the family and the church. She said that she has been refreshed by the spiritual and learning environment of the training.
The church leaders trust us too. By God's grace, it is always a blessing to mentor and coach church leaders and their spouses. We meet every month in one of our home builder members' house and learn from each other.
One woman shared that her husband has started to call her more than three times in a day and now listens to her. In Nepal culture, it is unusual for men to call their wives and seek their views. It is a privilege to be part of a movement that is transforming the marriages and lives of couples.
We thank God for these women and couples who have been directly touched by our equipping, counselling and mentoring ministry. Please pray for me and my wife to continue to minister these people and make a legacy for the next generation of leaders.
— Milan & Grace Magar, Ithahari, Nepal, Co-MPs with AsiaCMS