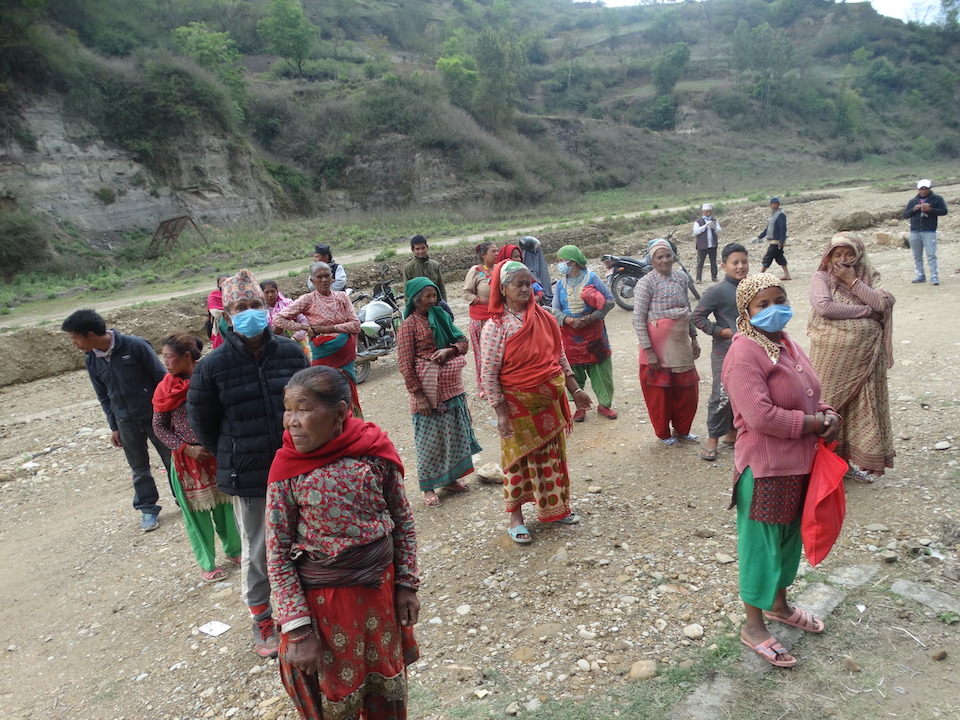 27 May

Covid-19 Relief in Nepal

The Leadership Training Department – National Churches Fellowship of Nepal (LTD-NCFN) teamed up with several partners during this pandemic to bring much-needed relief to the massive needs of the Nepalese people. AsiaCMS funded a portion of their relief efforts to those most affected – daily labourers, migrant workers, the poorest of the poor, elderly population and single parents. The provision provided by the government of Nepal is far from enough and no one knows how long this devastation will continue. The aid from organizations such as LTD-NCFN and those who partner with them is critical at this juncture.

One of the areas that LTD-NCFN carried out relief work was in an underdeveloped and socially backward village in Dukuchhap, Lalitpur, which is 11 kilometres away from the city. The people living in this area are Danuwar Rai, Chhetris, and Tamangs. The Danuwar Rai community is less educated. Most of the men in this sub-caste system are alcoholics, which is the main reason for family conflicts and poverty. Out of 700 households, 450 households were affected by the lockdown and the people urgent need of basic food items.
LTD-NCFN and their various partners, in coordination with local government, distributed rice, cooking oil, salt, lentils, and handwash soap for 100 families. One disabled woman who was 65 years old came to the municipality office to receive the relief materials. She has no one to support her as she is a widow and lives alone. Her neighbours used to give her food, but they could no longer support her as the lockdown continued. She faced a hard time and no food to eat. After she received the relief she said, "I am happy to get these materials and would like to thank you all for this."