25 Apr

Reaping in a different season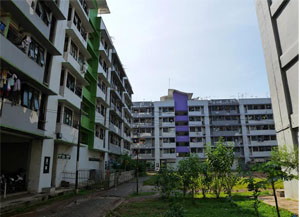 It's amazing to see how God works according to His own time and design. Sometimes, what we have sowed, He would allow us to reap in a different season.
Our co-mission partner in Indonesia, RP, can testify to the grace of God in affirming her work among the urban poor. Last month, she received encouraging news from a friend who used to be our partner in doing community development in Rusunawa Marunda, a low-cost housing area in North Jakarta.
The cooperative organisation of Rusunawa Marunda, which we had formed last year, has now been adopted as a model for all Rusunawa (low-cost housing) in Jakarta. We indeed faced some difficulties in starting the cooperative but slowly by God's grace, one by one has joined to be a member. We praise God and thank Him for this blessing.
We have been mobilising churches doing Urban Poor Mission and have established a forum named Urban Poor Ministry (UPM). We conduct monthly meetings to empower and equip the members about understanding community development and spiritual enrichment. Currently, we have a project in one low-cost housing in East Jakarta called Rusun Jatinegara Kaum (RJK), involving about 230 families.
Please pray for the unity of this community in applying the programmes and for funding for this project. Ask God to help us build relationship and trust with the RJK people so that we can walk alongside them to transform their lives holistically.