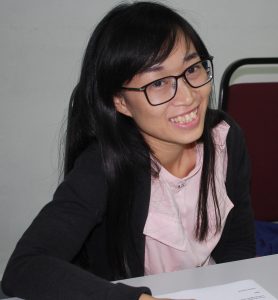 The recently concluded Asia Gateway Residential Training, held in the month of June 2018 at the Seminari Theologi Malaysia, brought together a colourful combination of cultures and personalities from seven nations across Asia.
Prairie Vo, a freelance translator from Vietnam shares her experience…
At the first hello, it is easy to conclude one pertinent fact about Prairie; she is shy. One might even perceive her to be a tad timid and quite quiet. But after a month amidst strangers, who would go on to become her friends, Prairie emerged strong, brave, bold and rather chatty!
It seemed as if her month-long stay allowed her to discover more of who she really is and can become - through God and the comforting community of peers He had placed her in...