In June 2018, the Asia Gateway Residential Training program, held at the Seminari Theologi Malaysia, brought together a colourful combination of cultures and personalities from seven nations across Asia. 
Jamshed Gill arrived from Pakistan with high hopes to discover more about cross-cultural missions and in the course of his stay at Asia Gateway, he learned beyond that…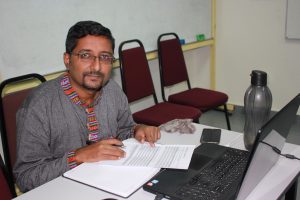 Jamshed is a pensive theologian; always looking deeper at the things before and around him, so that he can, in turn, do more. Reflecting on his childhood days, Jamshed remembers being "impressed by the services of the Church Mission Society (CMS) in Pakistan." He recalls hundreds of students from other villages, who studied at the high school in his own village – men and women who went on to become great witnesses of Christianity in the whole area...