In June this year, the Asia Gateway Residential Training, held at the Seminari Theologi Malaysia, brought together a colourful combination of cultures and personalities from seven nations across Asia.
Tirtsa Liefting has an untamed spirit of adventure and a fiery passion to understand cultures beyond her own – all wrapped beautifully inside a heart that yearns for God's Mission…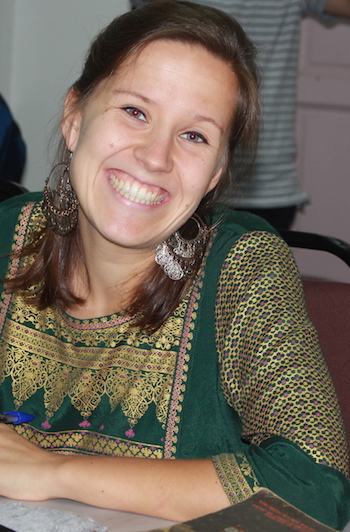 If you looked past her light-coloured hair, classic European looks and accent, you'd easily assume that Tirtsa is either Asian or has lived extensively in this region. She is so immersed in the Asian culture that it is easy to forget she is actually from The Netherlands!
Tirtsa joined Asia Gateway because she wanted to learn more about (holistic) mission and what it means to work in the mission field. "I also wanted to know whether this would be something that I would like to be involved with in the future," she said.