13 Mar

Calling the mission-minded to equip themselves

Feeling challenged to answer God's call for mission? Or perhaps you just want to learn more about missions in order to be an effective leader in the local church.

Then sign up for the seminar entitled 'Mobilising Local Church for Missions: Contemporary Challenges and Issues', which will be conducted by Dr. Tan Kang San and Mrs Tan Loun Ling of AsiaCMS.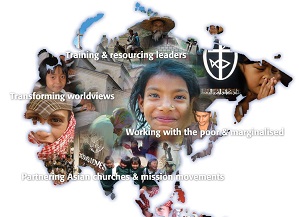 Venue: Chinese Methodist (Hokkien) Church,
1 Lorong Hang Jebat, Kuala Lumpur
Date:   Saturday, April 18
Time:   9.00am-5.00pm.
The cost is RM40, inclusive of tea, snacks and handouts. You can register with Asia Gateway
Email: asiagatewaymissions@gmail.com
Tel: +603 7931 9849
Mobile: +6011 14248475
https://asiagatewaytraining.net/modular-non-residential-weekend-courses
Profiles of lecturers:
Dr. Tan Kang San is Executive Director for AsiaCMS, a training network of Asian mission Movements & formerly Head of Mission Studies at Redcliffe College, UK and Director for Mission Research with OMF International (1990-2010). He is Consultant for World Evangelical Alliance on Interfaith Issues, and Senior Advisor for Lausanne Movement on Buddhism. 
Mrs Tan Loun Ling is Director for Training with AsiaCMS. Previously, she was a pastor at Grace (Singapore Chinese Christian) Church, with OMF as mobiliser for 19 years, and Director for Asian Studies at Redcliffe College, UK.