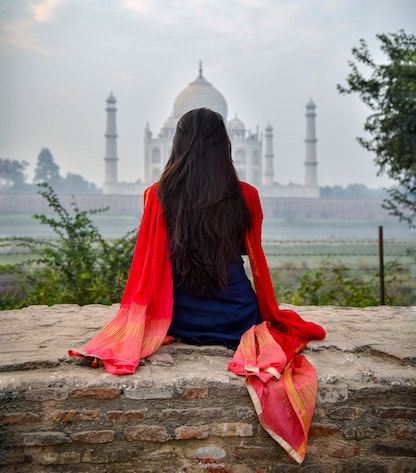 22 Jan

Walking Towards New Beginnings

Somewhere in the mountainous region of northern India, Nina (not her real name) arrived with her 3-year-old daughter, having survived the brutalities of domestic violence and human trafficking. No one in that small town knew her – that was her intention when she fled from her home and drug-addicted husband.

She met a local Christian woman named Devi (not her real name), who took her in, introduced her to a small Christian community and helped her get settled. Nina then shared her horrific ordeal; sold by her parents to a man, simply because there were too many female children in their home. At the age of 15, she was forced to marry that man who was 20 years older than her.

Shortly thereafter, she discovered he was a drug addict. One day, he suggested that she prostituted herself so they could earn more money. She refused but he force-fed drugs to her and the abuse began. Nina attempted suicide but she was saved. Eventually, she found the courage and means to flee with her 3-year-old daughter in tow.

It was then that one of our Co-Mission partners and his team met and heard about her story – through Devi. Along with the house-church community that Devi belongs to, the team helped Nina find hope, a new life and Jesus. Nina is now working in a school, where her daughter is studying and has filed for divorce from her husband.

She is in constant need for prayer – especially for her pending legal case and also for her spiritual growth.

Our partner in this region works with a team to help many others who have similar stories, much like Nina. They develop leaders in unreached people groups, disciple new believers and bring hope to many who have survived shattering experiences.
In essence, they help those who have been victimised by abuse and violence – to walk towards a new beginning and new life.
The team face many challenges, especially amidst the turbulent climate in Northern India and also the tough political changes. They constantly attempt new strategies to help unreached people-groups and overcome various hurdles to simply meet and worship together. But they press on…for God's glory and His mission.
Our Co-Mission partners need your prayers and support – in any way! If you want to be part of this effort to help rewrite the life stories of human trafficking and domestic abuse survivors, we invite you to come partner with us.