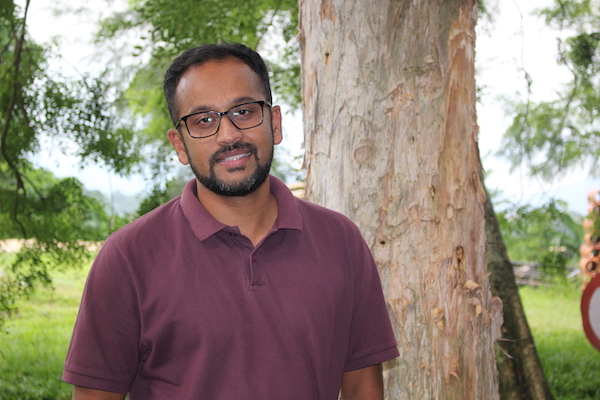 09 Dec

Building Hope through the Church community

At the age of 16, Priya (not her real name) was sold by her father for alcohol and money. Despite the fact that the marriage was unofficial, Priya was initially happy with her husband. That joy was short-lived when the physical abuse began – both from her husband and her in-laws.

Her torment was relentless. She was frequently beaten up, she tried to commit suicide and even attempted to run away from home, but it all proved futile.

When Priya was just a little girl, she used to attend Sunday school and eventually gave her life to Jesus whilst attending a local church. But her marriage to a Hindu man had caused too much struggle for her to practice her faith. Yet through it all, she remembered the hope she found in the church as a young girl.

This summer, Priya had enough of the abuse and made the bold decision to leave her husband and turn to the church to seek help. She shared her ordeal with the church leaders and at first, they were a little perplexed as to how they could help her. Priya had two small daughters and her mother with her. They all looked terrified and had been starving for almost three days.

Mathews and the team that he ministers with at the local church made them feel comfortable, showed concern, fed them and listened to their horrific story. The church arranged a place for the family to stay and provided them with clothing. They also helped Priya to file a police report so that she is no longer threatened.

The team began praying for her and soon, the whole church joined in and started to help Priya by providing clothes, food and shelter. Priya is now beginning to rebuild her life with her two daughters and her mother. She is beginning to find hope again through the caring community she has found in the church. She can now see a glimmer of light – discovering Jesus again and anticipating a brighter future ahead.

The story of Priya has had a profound impact on Mathew and his team at the church. More than ever, it has made them realise the importance of the church's role to help rebuild someone's life and helping them discover hope again. They've also seen the magnitude of the seeds planted through Sunday school, which Priya remembered.

Priya may have lost her way through the hardship she suffered in life but those seeds of the Gospel and Jesus that were planted in her heart as a little girl in Sunday School had actually taken root in her. It helped her find her way back to Him and back to a life of Hope!

Please Pray:
Please pray for Sis. Priya's mental status and her children.
Pray also for resources and the finances needed for the church to help her rebuild the roof of her house.
Pray also for Mathews and his team as they continue to develop leaders in unreached people groups, establish more house churches, disciple new believers with Bible Studies and strengthen local believers through house visits and community support.
Mathews Thomas is our Co-Mission Partner working as a field coordinator for a church in India. He conducts leadership training, seminars and bible studies for the local communities and villages surrounding his church and also the neighbouring regions.