08 Dec

Fulfilling a vision from God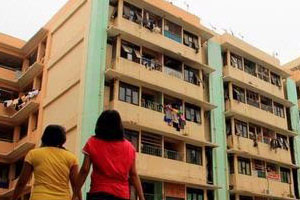 RP has been serving the Lord since her teenage years. But it was only at Redcliffe College, the United Kingdom, in 2005 that she received a vision from God on where her true calling lies.
RP saw Jeremiah 29:7 in a new light: "Also, seek the peace and prosperity of the city to which I have carried you into exile. Pray to the Lord for it, because if it prospers, you too will prosper." 
Hailing from the populous Indonesia, RP was convinced that it was a wake-up call to dedicate herself to working among the urban poor, using the Gospel to transform lives.
"The vision got clearer gradually when I came back to Jakarta. After a few years of preparation I, together with a few friends, started building this ministry," said RP, who is a co-mission partner of AsiaCMS.
RP said: "Our main concerns are the women and children. There is a need to challenge the Church to obeying the Word of God, Micah 6:8 'He has shown you, o mortal, what is good. And what does the Lord require of you? To act justly and to love mercy and to walk humbly with your God."
"Cities are the centre of change and, therefore, Indonesian Care forms collaborative urban ministries, bringing 'Shalom' to the cities," said RP.
One of her most significant initiatives through an Indonesian NGO is in West Jakarta, where the urban poor benefit from education and health programmes.
RP believes that the way forward is to conduct more training to equip workers for leadership.
"We also need some cross-culture training to be able to work better in some places like Bali, reaching out to Hindus," she added.