28 Jul

Mission of God in the Old Testament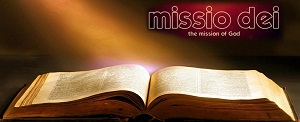 "Therefore go and make disciples of all nations, baptizing them in the name of the Father and of the Son and of the Holy Spirit." Any Christian worth his salt will be familiar with this verse from the book of Matthew.
But what does the Old Testament say about mission? Sign up for a weekend course on 'Mission of God in the Old Testament' to learn and share.

Instructor: Rev Dr Paul Barker
Date & Time: 24 Oct, Sat, 8.30am to 12 noon
25 Oct, Sun, 1.30pm to 5.00pm
Venue: DUMC
Address: 2, Jalan 13/1, Seksyen 13, 46200 Petaling Jaya, Selangor
Phone: 03-79587388
Fee: RM40 per person (inclusive of tea, snacks and handouts)
Course Aims
• to explore the theme of evangelistic mission in the Old Testament
• to understand the meta-narrative of the Old Testament and how that intersects with mission
• to understand the plan and purpose of God from the beginning for mission
• to encourage interaction, the exchange of viewpoints and ideas
• to be strengthened in our commitment from scripture for mission to the nations
Session 1: Introduction
• Issues in the Bible and mission?
• Where is mission in OT?
• What is mission?
Session 2: The Bible's Big Picture and the OT place in it
• Methodology of reading the Bible
• The Bible's big story
• Relationship of OT to NT
Session 3: Where does Mission begin?
• Creation
• Fall
• Abraham
Session 4: Exodus, Law and Nation
• Exodus redemption: why?
• Law and mission
• Examples from the Narrative of Israel's History
Session 5: Jerusalem & OT future hope
• Solomon's Temple and Sheba: Highpoint of OT
• Eschatological role of Jerusalem
Session 6: Did Israel have a Missionary Calling?
• Jonah
• The Servant of the Lord
Session 7: Psalms, Paul and OT Mission
• Nations in the Psalms
• Old Testament background to Paul's Mission
Session 8: Putting it together
• Discussion of Scobie's article
• The trajectory of Abrahamic promise
• Concluding remarks
Assessment
Write a 3,000-word essay on one of the following topics (or a topic of your choice in agreement with the lecturer).
1. Discuss the validity of reading the Bible through a missiological hermeneutic.
2. How does a biblical theology help understand the centrality of mission in scripture?
3. In what way does the Book of Jonah contribute to our understanding of God's Mission in the Old Testament?
4. What is the role of the promises of God to Abraham in Genesis for understanding the theme and place of mission in the Old Testament in general?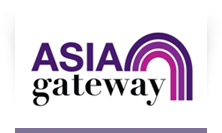 For registration, download form from www.asiagatewaytraining.net and email to asiagatewaymissions@gmail.com
Payment could be made on the day of seminar.
Email above or call 011 1424 8475 for enquiries.
About the Instructor:


Dr Paul Barker is Regional Coordinator for Langham Preaching and Langham Scholar Care, Asia; Adjunct Professor of Old Testament, Myanmar Evangelical Graduate School of Theology; and Visiting Scholar in Old Testament, Seminari Theoloji Malaysia
Email: pbarker@cms.org.au