29 May

Small groups, big impact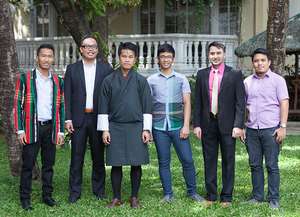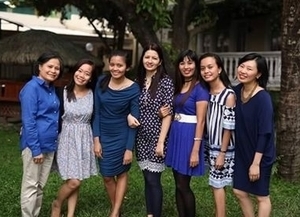 Small groups in the International Graduate School of Leadership (IGSL) called Iron-Sharpening Group (ISG) have consistently been one of the most unforgettable and meaningful experiences of our students in their IGSL journey. It is in this context that individuals are able to process personal lessons that the Lord is teaching them and learn to disclose issues in their lives where they need loving support and accountability.
Kumar is leading men who are experiencing different seasons in their lives — one whose mother just died, another graduating and returning to Myanmar, one getting married in April, and another whose baby just had a successful surgery. In spite of the challenges they face, the Lord has been faithful in leading them in their respective journeys. Kumar is thankful and privileged to be walking alongside them.
Meanwhile, Kats experienced a major breakthrough in her relationship with two of the ladies in her small group as each was able to open up for the first time traumatic experiences in their lives. One of the two was eventually led by the Lord to confess in the ISG things from her past which led to devastating consequences and deep pain. She experienced God's grace as ISG members one by one expressed their love and commitment to stand by her, offering prayers and other ways of comfort and support. Kats is humbled and thankful to witness God's sanctifying work in the lives of these ladies.
Though the stories we sometimes hear are heartbreaking, it paves the way for us to minister to one another on a deeper level while at the same time trust God for solutions to varying situations. As ISG leaders, our capacity and resources may often times be limited; thankfully, we have a God who is more than capable and able to meet all our needs.
Please pray for Kumar as he has fully assumed his role as the Director of Life Mentoring and for Kats in her role as faculty, wife and ministry partner of Kumar.
Do uphold their infant son Kevin in prayers too, asking for God's provision, protection and good health.
— Kumar & Kats Aryal, Philippines, Co-MPs with AsiaCMS