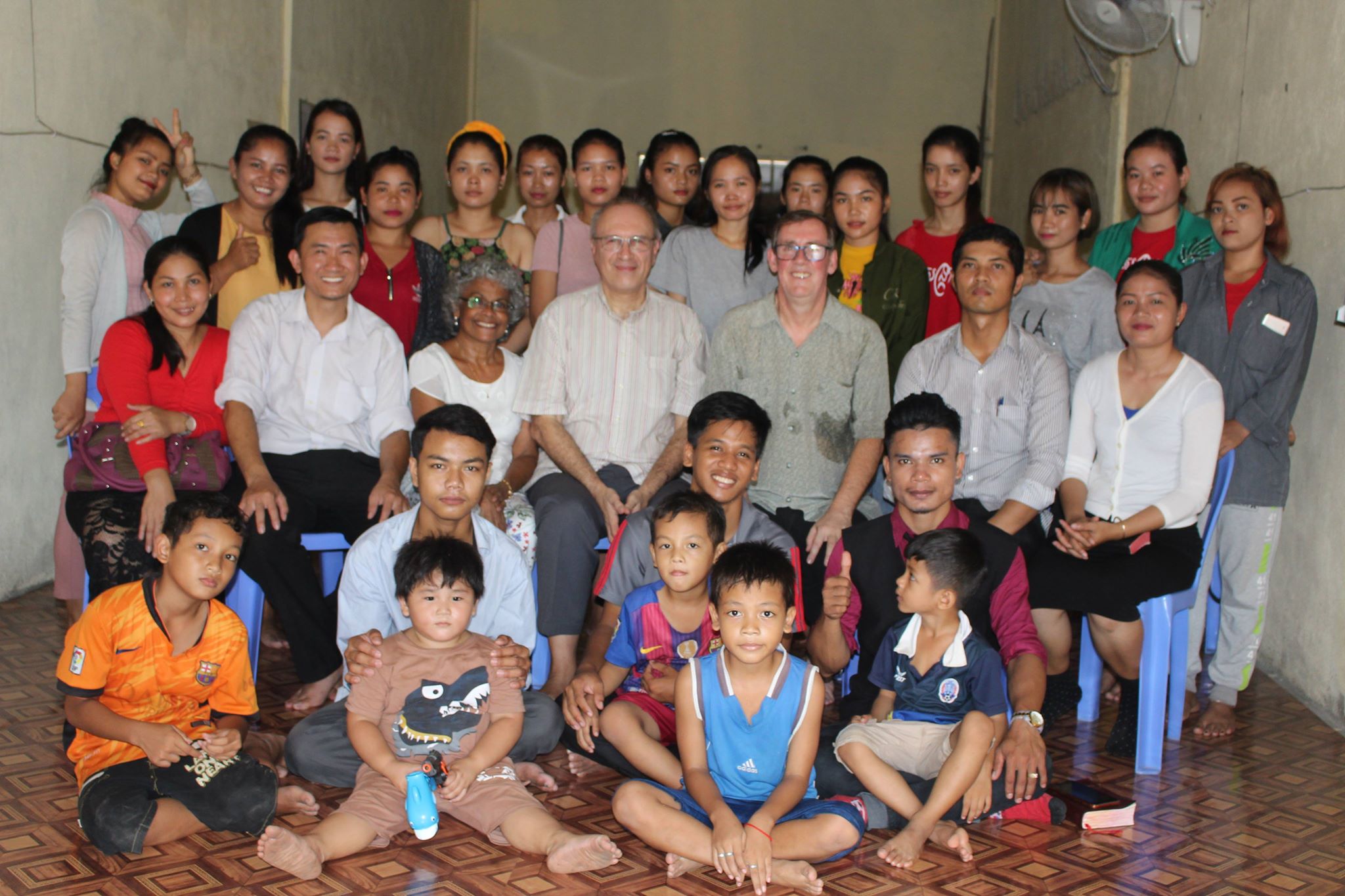 10 Dec

Hope Amidst Hardships

Ps. Chhinho's ministry through Shalom Mission Cambodia embodies various levels of outreach and spheres of missions. With heavy rains mid-year throughout the country, flood management is a work in progress and farmers still depend on the annual rains to water the land – too much or too little can mean reduced or devastated crops, as well as the wreckage of homes and hardship for rural families.

The pastors at Shalom Mission hear stories of hardship daily as such disaster leads many to go into debt – just to pay the bills and put food on the table. There are plenty of loan sharks ready to take advantage of them. Some fall prey to get-rich-quick schemes to either pay off debts or find a way out of their poverty. Others send their older children to the factories springing up all over the country, but especially in Phnom Penh, to earn and send money home.

One of the outreach projects is called Pastor Chhim Nara's Shalom House of Hope, which is located in the heart of the Phnom Penh garment industry. Here thousands of girls are both vulnerable to temptation – to earn more in the KTV bars and even more by prostituting themselves. Even so, they are still within reach of the gospel. The family of one such girl – Srey Nan – took a loan of $1500 to develop their fruit farm, but floods ruined the harvest and they could not repay the bank.

Ps. Nara and his wife did all they could to support her as she lost sleep and her health suffered through worry. She remained faithful to the Lord and prayed. Answers are not always dramatic, but she was able to get more overtime. Another sister persuaded her husband to help them and a local savings scheme paid her something as well – enough to pay the bank. She found hope amidst her hardships – God was very present.

We sometimes think that God should remove our sufferings and falter if he does not. In Cambodia true believers know troubles come in this life, the Lord said as much, but they praise Him when their sufferings yield relief to themselves and their families.

Please Pray:
for Shalom Ministries and Ps Nara and his wife – consider sending help, as they reach these women and offer care, real friendship, encouragement and love, and salvation in Jesus Christ.
Pray also for the students of Shalom School of Ministries – that they continue to be well equipped through the Word of God for the His ministry.
Pray for the new program starting in Mondulkiri that will reach out to the least outreached groups around that area, which is close to the borders of Vietnam and Laos. A new Bible school will be started to train first 15 young people, who are willing to be church planters to reach their tribal people who never heard the gospel.
If you'd like to know more about Chhinho's ministry and how you can support him through  our Co-Mission Partner Program, please visit his Profile at asiacms.net