02 Feb

Milestone leadership development training in Bhutan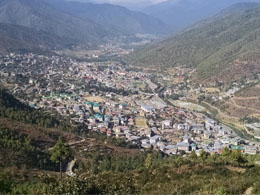 After months of preparation and hard work, AsiaCMS conducted its first ever leadership development training in Bhutan last October.
By the grace of God, it was a breakthrough achievement for participating pastors and other leaders, who are facing tremendous challenges in the staunch Buddhist nation.The training, themed "Leadership Vs Manager", truly challenged participants to think outside the box in growing the church.
The Bhutanese churches need pastoral leadership, without which the maturity and sound biblical growth of the church is at stake.
"I am very much blessed by this conference. I will work more to strengthen the management of our church so that I as a leader become stronger and we as a church grow better," said one pastor.
"What I liked the most is the biblical principles of being an upright leader/manager. I also enjoyed all the activities that involved team work and engaged every individual," said another.
We thank God for making the leadership training possible. Let's pray that God will strengthen the relationship of pastors and ministry leaders to further the advancement of leadership development in Bhutan.