KUNHAR CHRISTIAN HOSPITAL – PAKISTAN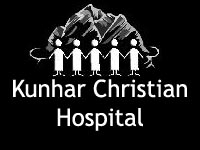 Kunhar Christian Hospital welcomes Christian medical students to enrol in their student electives. Kunhar Christian Hospital is small hospital situated in Garhihabibulla Mansehra – in northern Pakistan. It serves the people of Kaghan valley, Kashmir and adjoining areas. The hospital strives to provide healthcare especially to the poor of the area.
A student elective is a golden opportunity to do and learn something new. It's a chance to see life and medicine in another setting and to look at the world from a different perspective. For many students, it's an experience that changes the way they live and shapes their future.
For more information:
Email: drlaldin@hotmail.com
or visit www akash.org.pk and Facebook